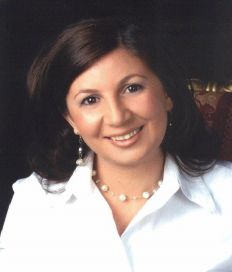 Ana Uka, Ph.D. graduated from Istanbul University with a major in Educational Sciences/Counseling Psychology and Pedagogy program in 2006. She holds a Master of Science degree in Education and Child Studies/Child and Family Studies from Leiden University in the Netherlands. Recently, she finished her doctoral studies on International Family and Community Studies in the Institute of Family and Neighborhood Life at Clemson University in South Carolina in the U.S.
She has been a visiting expert through the U.S. Department of State, Council of International Programs USA, in the fields of "Child Abuse and Neglect" and "Special Education" in Families and Children Services in Michigan, Catholic Family Services, West Central School of MRDD in Columbus/Ohio, and Harmony Science Academy - North Austin (HSANA), Pflugerville/Texas, USA during the period of August 2007 – January 2009.
Since the academic year of 2011-2012, Dr. Uka has been a full-time faculty member at University College "Beder" where she is affiliated as an assistant professor in the Department of Educational Sciences, Counseling Psychology and Pedagogy program. She has been appointed also to the position of the Coordinator of International Relations Office at Beder, since October 2018.
Her research area is focused on children's and adolescents' educational and developmental problems, child well-being, family relationships, parenting challenges, the strengthening of families and school partnerships, child abuse and neglect, domestic violence, youth civic participation, and youth and community development.
She is an active member of the American Psychological Association (APA), the Global Alliance for Behavioral Health and Social Justice formerly known as the American Orthopsychiatric Association, the Albanian Institute of Sociology, the Violence Abuse and Mental Health Network, and COST Actions.
Issued date and, if applicable, expiration date of the certification or license